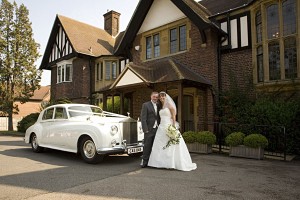 Weybridge register office 81 Oatlands Dr  Weybridge KT13 9LN
0345 600 9009
We welcome this opportunity of sharing with you the delight and happiness of your wedding day. We want it to be a happy and relaxed occasion as you make binding vows to each other in the presence of your invited guests. Surrey Registration Service will do everything it can to make your day go as smoothly as possible.
If you wish, you can, of course, have the simplest of ceremonies with just two witnesses. There are other possibilities however and you will find these detailed in the following pages.
Where there are any language difficulties you must arrange for a suitable interpreter to attend with you.
The "Married or Not" website provides information on the legal differences between married and unmarried couples, along with direct links to additional sources of information and a directory of organisations providing expert advice.
http://www.surreycc.gov.uk/people-and-community/birth-death-marriage-and-civil-partnerships/marriage